Volkswagen

and Carpool Karaoke Arabia
extend partnership for fifth season of the hit show
Volkswagen

and Carpool Karaoke Arabia
extend partnership for fifth season of the hit show
Volkswagen

Middle East continues its collaboration with Carpool Karaoke Arabia and Dubai TV for the third consecutive season

The

Volkswagen

Touareg R-Line will be the hero vehicle used in every episode

The season hosted by Hisham Alhowaish will have a mix of yet-to-be announced A list singers and celebrities from across the region driving around Dubai in the Touareg

Season 5 of the show started airing on the 15th May at 22:30pm on Dubai TV. 
Dubai, United Arab Emirates, May, 2023 

Volkswagen Middle East renews its partnership with Carpool Karaoke Arabia for the third year in a row, for the fifth season of the show. The TV program, an Arabic-language version of US-based award-winning "Carpool Karaoke", will feature a star-studded line-up of Arab celebrities being driven around the streets of Dubai in Volkswagen's high-tech flagship SUV, the Touareg R-Line.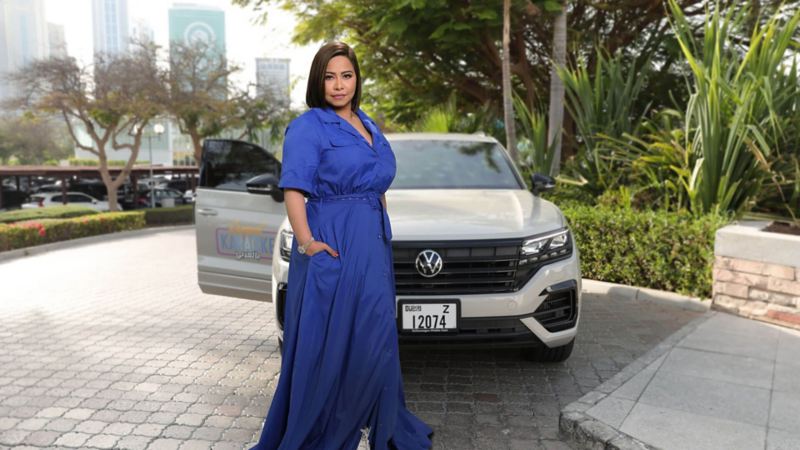 The Touareg is the most technically advanced Volkswagen car of its era with the widest range of driving assistance and comfort systems ever integrated within a Volkswagen car. The innovative cockpit includes a stunning 15-inch touchscreen infotainment system that merges into the 12-inch Digital Cockpit. The state-of-the-art system forms the digital dashboard and does away with buttons, knobs, and dials, using just the power of touch, gesture, and voice to control the car. The spacious design of the car includes technologically advanced comfort with advanced features such as ventilated seats with massage function.
Each episode of the show features host Hisham Alhowaish driving a regional celebrity in the Volkswagen Touareg R-line across Dubai, while cameras film them sing-along to popular songs and share success stories. The family favourite 7-seater Teramont R-Line will be used as the background vehicle for the season.
Commenting on the renewed partnership, Anja Petrovski, Marketing and PR Director for Volkswagen Middle East said: "Singing in the car on the way to work, school run or during a road trip with family and friends is something everyone can relate to, which is what makes Carpool Karaoke Arabia a fan favourite TV show in the region. Volkswagen is excited to continue the collaboration with the show for the third year in a row. As a brand, we are committed to engaging and connecting with local and regional audiences by being locally relevant and human and our continued collaboration with Carpool Karaoke Arabia is a testament to this as it showcases the brand to the regional audience in an entertaining way."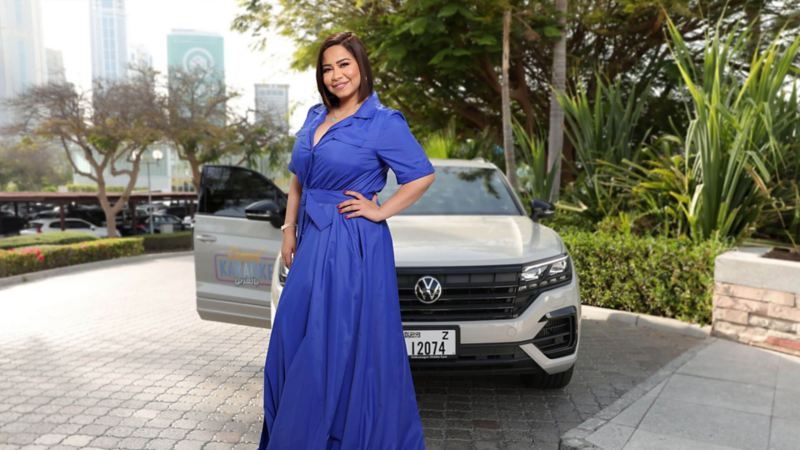 Sarah Aljarman, Dubai General Channels Director of Dubai Media Incorporated added: "We are incredibly proud of Carpool Karaoke Arabia's tremendous success, and captivating content throughout its four seasons. This ongoing achievement is a motivating factor to create a fifth season, intending to establish a closer bond between Arab celebrities and their fans. Moreover, this new season aims to offer Arab viewers from around the world a wonderful opportunity to explore Dubai's cultural landmarks, iconic architecture, and unique lifestyles. I would like to express my appreciation to the program's organizers and sponsors for their valuable contributions to its success. I would also like to give special recognition to Volkswagen for their ongoing collaboration in sponsoring the Arabic version of Carpool Karaoke. This partnership exemplifies our unwavering dedication to our audience, who have passionately followed the program in previous seasons, as demonstrated by its robust presence on social media and various digital platforms."
"The clear vision, strategic approach, and sincere regard that Dubai TV holds for its Arab viewers worldwide are essential factors that enable us to effectively meet their needs and ensure their satisfaction. We firmly believe that our diverse range of content is what truly resonates with our audience and keeps them engaged," Sarah concluded.
Carpool Karaoke Arabia season 5 premiered on Dubai TV on May 15th and will feature Syrian singer, Nassif Zeytoun. The show will continue on a weekly basis with episodes available online on awaan.ae after airing on TV.